Great Lakes Awards can help you develop meaningful symbolic recognition award that represent outstanding achievement. Displayable personalized awards are mementos of outstanding contributions or performance.

They are often awarded at banquets, meetings and on incentive trips.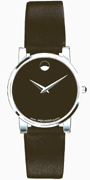 These awards include:


- Etched crystal awards
- Symbolic table-top and wall-mounted awards
- Room gifts for award meetings and incentive trips
- Framed prints, montages, and portraits
- Custom designed rings, medallion watches, and corporate jewelry.

Please visit our web site with over 500 crystal items to be custom engraved with you logos and symbols and personalized for your award recipients –www.customcrystalawards.com.